Disney Imaginations Competition 2016
Semifinalist - Top 30 out of over 300 submissions.
Challenge Prompt: "Many families living across the United States do not have the opportunity to travel to our parks. We challenge you to design a traveling experience that will tour small towns across the United States. This temporary venue will operate in each community for two to three days, should take no more than a day to set up and break down, and embody the kind of family entertainment that Walt envisioned when he first built Disneyland."
Our team decided to travel into the imagination of Walt Disney. From the train where he first created Mickey Mouse, through the legacy that has grown since. The prominent theme was to connect the past and present so that all generations could come together for a family experience.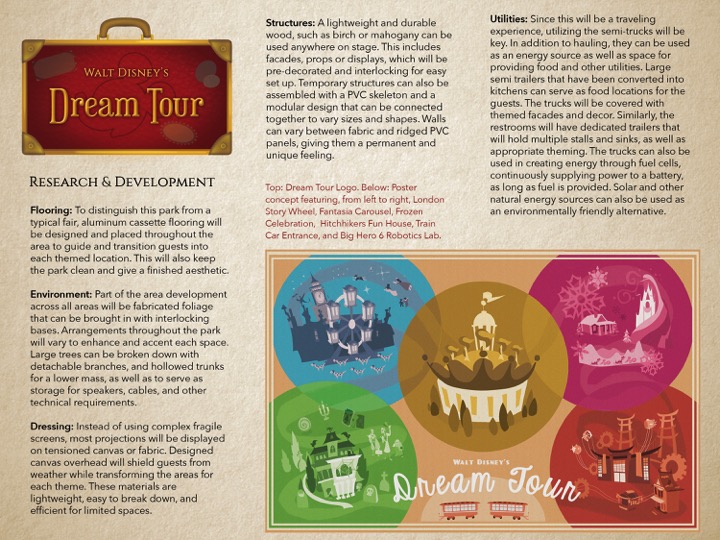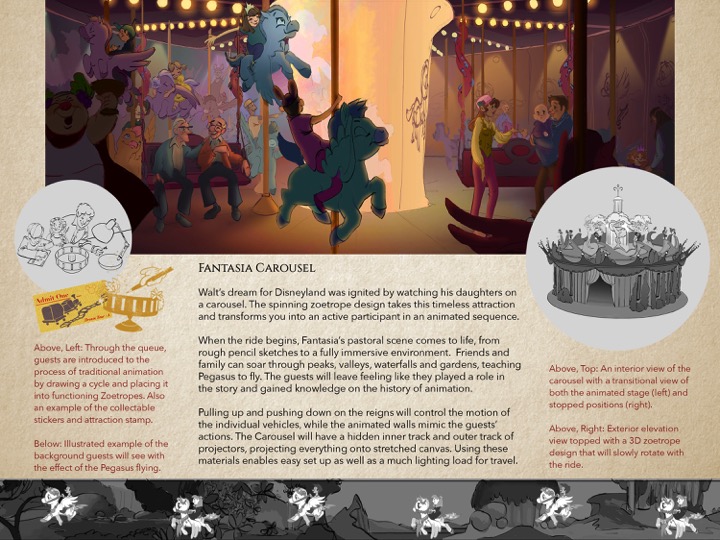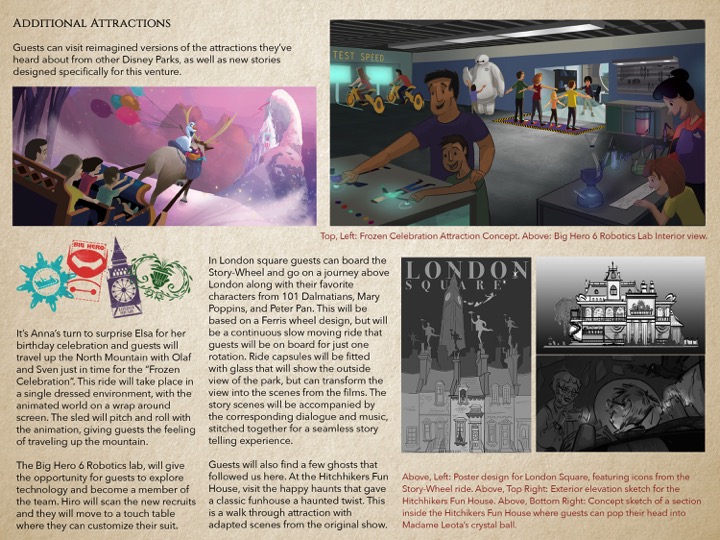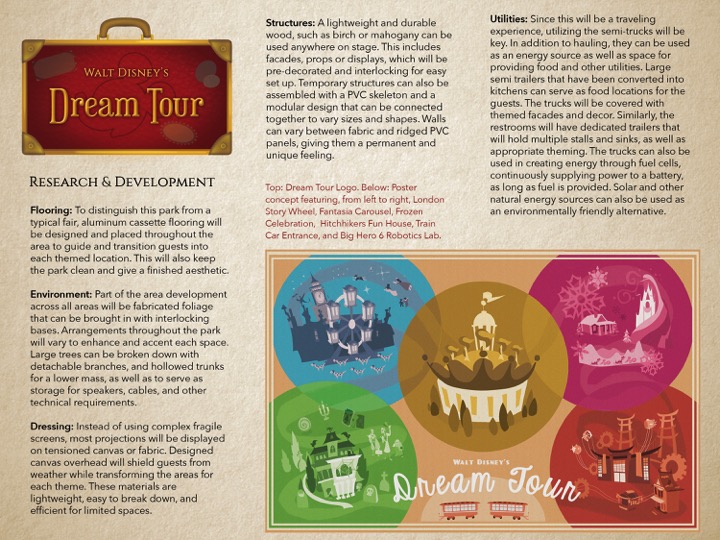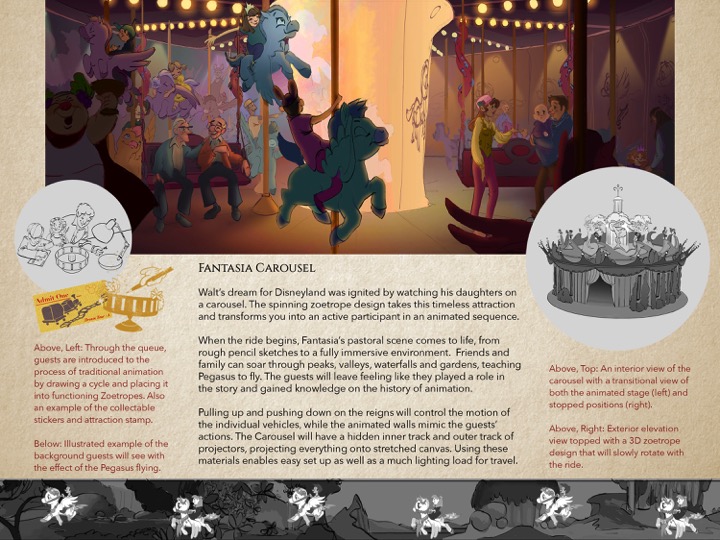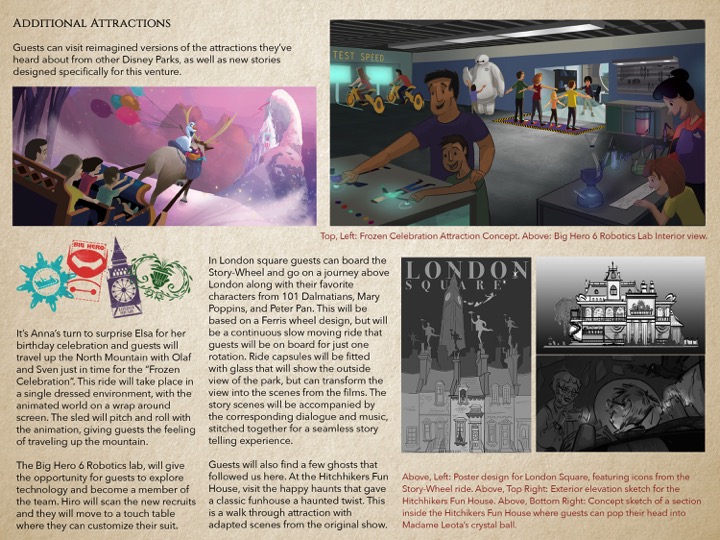 I managed the story, final presentation, and various pieces of artwork. As a team we collaborated on the overall vision for the project and the concept for the individual images, then assisted on each others artwork when necessary. We divided the work based on strengths and personal interest for each area.
Special thanks to my amazing team members Lauryn Danae and Lauren Patterson for all their incredible work!
The project was conceived by the Art Center College of Design Team and created for the 2016 Walt Disney Imagineering's Imaginations Design Competition. This project is the sole property of Walt Disney Imagineering and all rights to use these ideas are exclusive to Walt Disney Imagineering. The competition is a way for students and recent graduates to showcase their talents and for Walt Disney Imagineering to identify new talent.